Q: My computer has gotten so slow lately. I don't know why! Can you help?
A: Definitely – this is one of the most frequent requests we receive. We will diagnose your computer for any viruses or spy-ware, and give your computer a thorough tune-up. If necessary, we may recommend adding more RAM memory to your computer to help speed things up even more, when possible.
Welcome To Computer Pro
Data loss can also ruin your day. We can help recover information from most hard drives and systems losses, and create backup systems that will prevent future failures from wiping out your information.
Software and hardware updates, installations and support, including printer, driver, and network installations, are available as well. We will come to your home or office, or you can drop off ailing computers and parts for repair.
We also offer a wide variety of products from Apple, Lenovo, Hewlett-Packard and others, and we can fix nearly any hardware problem.
Since 1987, Computer Pro has successfully helped customers in the Santa Barbara/Goleta area with their personal computer problems. It began with a simple mission – to make every computer owner a happy computer user. And we've proudly grown to incorporate computer peripherals, Macintosh computers, software, networks and more!
Our highly trained and certified professionals are here to assist with any needs related to your computer. From simple walk-throughs and tune-ups to highly involved network setups, we have the knowledge and skill to make each interaction with your computer system an enjoyable one.

Call and make an appointment today and let us help you!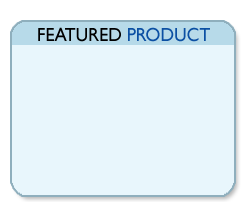 Has your computer slowed to a snail's pace? Does it freeze or give you the "blue screen of death?" Then you need the help of Computer Pro! We are troubleshooting professionals ready to save the day!
Slow computers can not only be frustrating, but they can halt your work day, or worse – prevent any work from happening at all! Viruses, "spam" e-mails and spy-ware are all out there and ready to strike your pc at any time while you're online. We can help tune up and optimize your machine, as well as prevent future problems from arising.
IMac 20"
Apple Certified
Reconditioned
$1,199.00
IMac 20" 2.4 GHz
Intel Core 2 Duo.
1GB Ram, 256 MB VRAM
320 GB HDisk,
SuperDrive
» Learn More About This Product
Sensible, Timely Solutions
For over 20 years, businesses and consumers in the Santa Barbara and Goleta area have trusted Computer Pro for all of their Windows and Mac needs! From hardware repair and replacement, to network security and virus removal, to brand new systems or parts, Computer Pro is your sensible, timely solution to all of your computer needs.
Give us a call and make an appointment today!